What Is Recyclable Packaging?
What Is
Recyclable Packaging?
Recyclable packaging refers to the process of separating and collecting waste materials based on their types and converting them into raw materials through various physical and chemical processes.
The recyclability of packaging depends on the collection and recycling streams available in each country. The strategy announced by the European Commission in January 2018, aiming for a 55% and 65% increase in plastic production by 2025 and 2030 respectively, further highlights the importance of this issue.
Extending the lifespan of materials that take a long time to decompose in nature by recycling them helps reduce the accumulation of waste in the environment while also reducing the usage of such materials. Scientific reports emphasize the need for several steps to be taken in the packaging industry.
Leading and innovative brands in the flexible packaging sector, such as Krcpack Ambalaj, are making significant investments in recyclable packaging. From the use of raw materials to the production of fully recyclable packaging, the realization of such packaging is expected in the near future. Krcpack, operating with innovation, creativity, and environmental consciousness on a national and international level, allocates significant resources to enable packaging to be reused and recycled.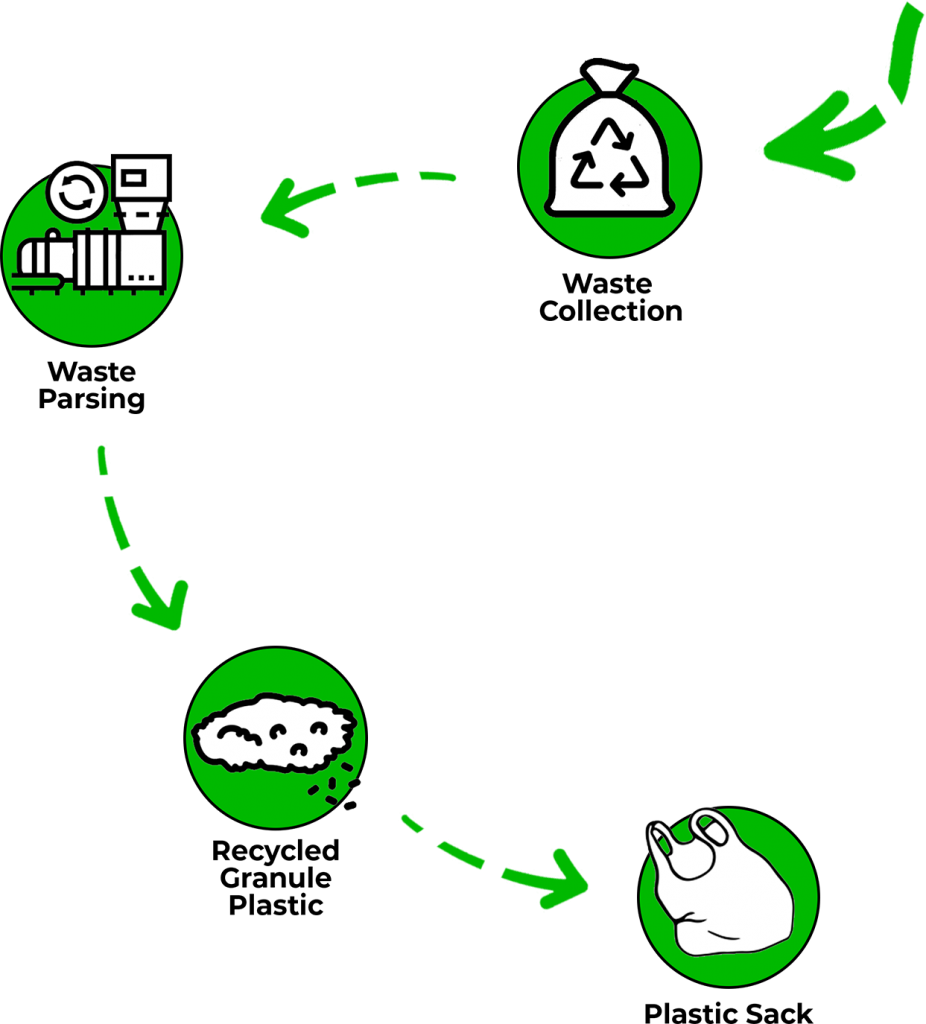 Packaging is not only a necessity that meets the basic needs of humans but also appeals to nature and animals. Additionally, packaging is one of the most widely used products in the world, driven by the increasing population and demand. Recyclable packaging can be defined as an environmentally friendly type of packaging due to its recyclability. Minimizing the harm to the environment due to the increasing population and needs is one of our company's main goals. In line with this goal, we ensure that our packaging is 100% recyclable by using recyclable materials in our packaging.
Advantages Of Using Recyclable Packaging
Advantages Of Using
Recyclable Packaging
Example products often used in industry: Recyclable packaging for food, pet food, personal care, household cleaning, textiles and agricultural products. By favoring environmentally friendly companies that use recyclable packaging:
  – The amount of waste is reduced, thus minimizing waste areas,
  – Preventing raw material depletion and thus contributing to both the company and the world economy, 
  – Energy savings are achieved,
  – Since 100% recyclable raw materials are used, waste of natural resources is reduced,
  – Especially in food products, the product is protected from external factors with its extra barrier material structure.